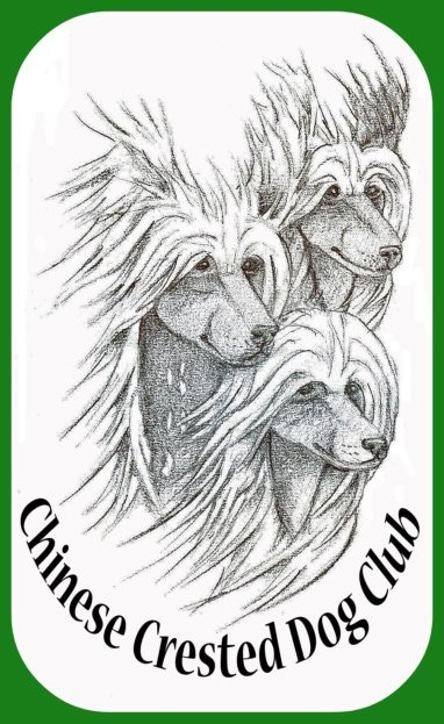 About the Chinese Crested Dog Club
The Chinese Crested Dog Club was formed in 1969 with a few enthusiasts getting together. The Inaugural meeting was held at the residence of Mr & Mrs Tyler, 40 Forty Lane, Wembley Park, Middlesex on the 7 September 1969. At its foundation the officers and committee were: chairman Mrs R Harris; secretary Mrs J Forster; treasurer Mrs D Tyler; committee Mesdammes Crowther-Davis, Mooney, Jennings, Land & Enders; Misses Pantin, Fairs and Mr Smith. In 1971 there were 26 members and the membership fee was 60 pence. Since then our membership has reached well over treble figures, which also includes overseas members. The Club holds one Championship Show and Open Show each year. Entries are very high compared to those of the early days.
The first Club Show consisted of 4 classes and was held in conjuction with the Brent Show in Roundwood Park, London. The Judge was Mrs Joan Forster, her choice for Best Puppy and Best Of Breed was Mrs Crowther-Davies' Staround Inca.
The Club held its show independent of any other on the 28 September, 1974 at Shipley Hall, Pattingham, Wolverhampton, at the kind invitation of the owners. Mr & Mrs Crowther-Davies.
The Chinese Crested dog Club has reached its 54th year !!!
Mission Statement: The Club aims to encourage responsible Breeding and Ownership of Chinese Crested Dogs offering help, support and advise to Breeders and Owners.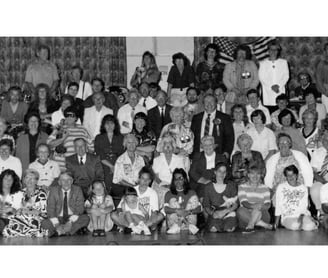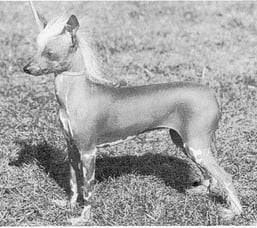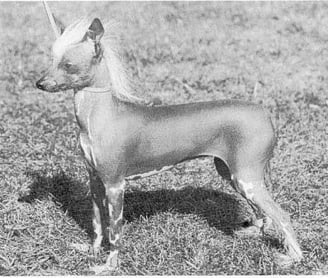 We strive to promote and maintain the highest standards of the Chinese Crested Dog breed, ensuring their health, temperament, and conformation.
Fostering Community and Education
Supporting Responsible Ownership
Promoting Breed Excellence
We encourage responsible ownership practices, including proper care, training, and socialization of Chinese Crested Dogs, to ensure their well-being and happiness.
We foster a supportive community of Chinese Crested Dog enthusiasts, providing educational resources, events, and networking opportunities to enhance knowledge and passion for the breed.
Honorary Secretary
- Miss Linda Biss Tel: 01278 455935 E-mail: ankorsch@aol.com
Assistant Secretary - Raewyn Dowsett E-mail: raewynob@gmail.com
Chairman - Mr C Godfrey
Vice Chairman - Mr B Jackson
Treasurer -Raewyn Dowsett E-mail: raewynob@gmail.com
Patron - Miss Dawn Dixon
President - Mr Lee Cox
Benevolent and Welfare Administrator - Raewyn Dowsett & Linda Biss
**********
Health Co-Ordinator - Vacant
COMMITTEE
Mrs Chris Bridgwater
Miss Tracey McGowan
Mrs Elsie Moyes
Mr Ian Peacock
Mrs Marion Proctor
Miss Jane Street